When it's the last throw of the dice, make sure it's dynamite!
Four women who've had enough of austerity and playing by the rules decide to rob a casino on Hogmanay and take revenge on a notorious loan shark. The only thing stopping them are bloodthirsty psychopaths, a missing monkey and a simple plan that seemingly has no chance of working. More importantly though their faith in each other will be tested to the limit and before the fireworks explode one of them will be revealed as a Judas.
KEEP THE FAITH is a tale of injustice, revenge and friendship and what that means for contemporary women. Fast paced and laced through with bruise black humour KTF also delivers a riff on the classic heist movie.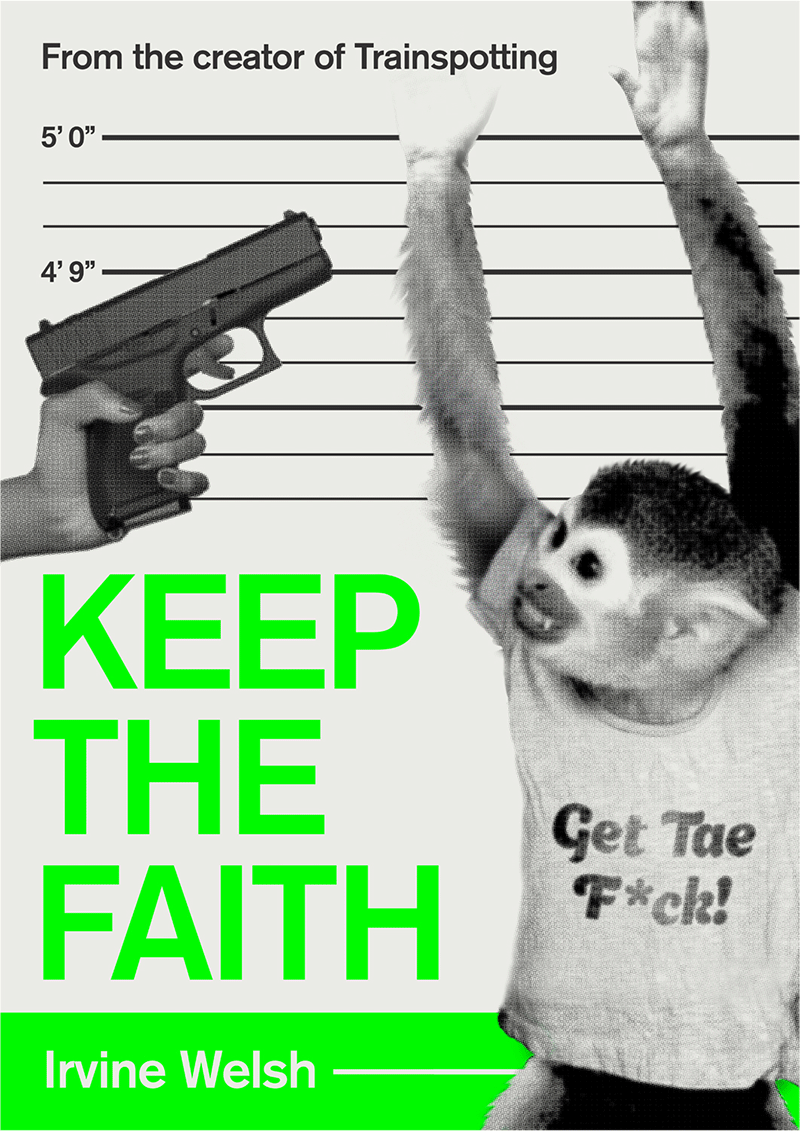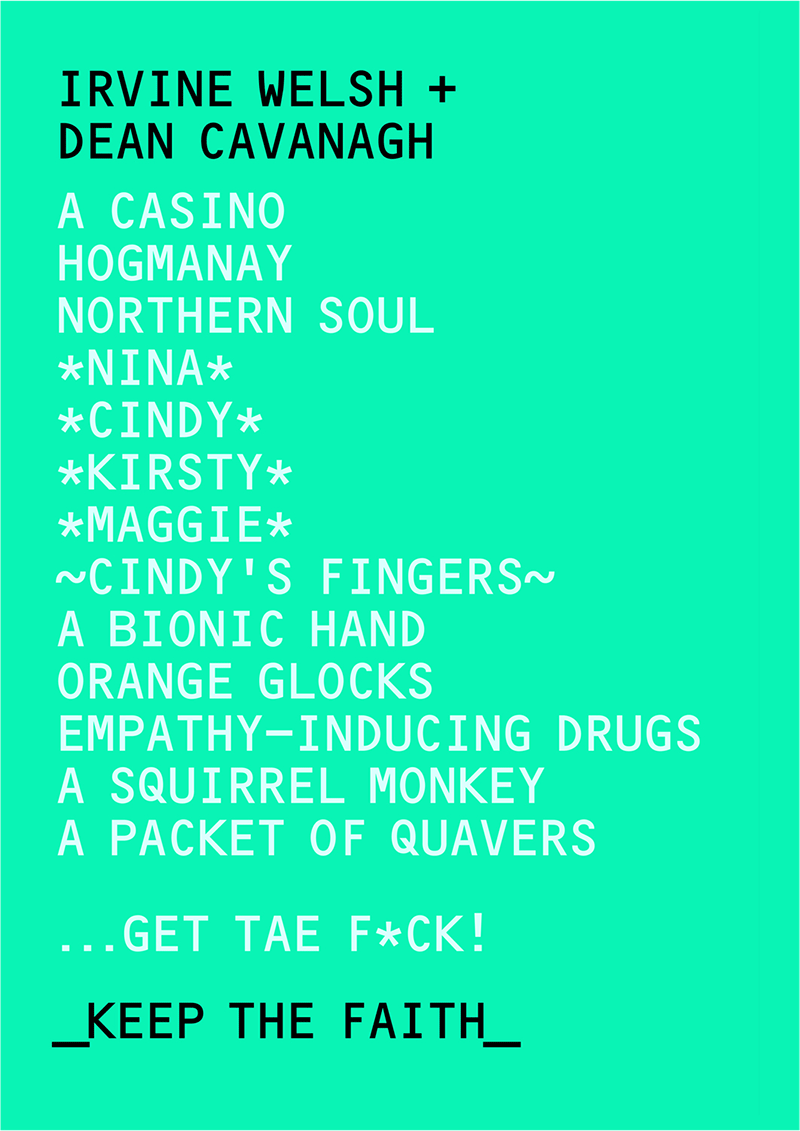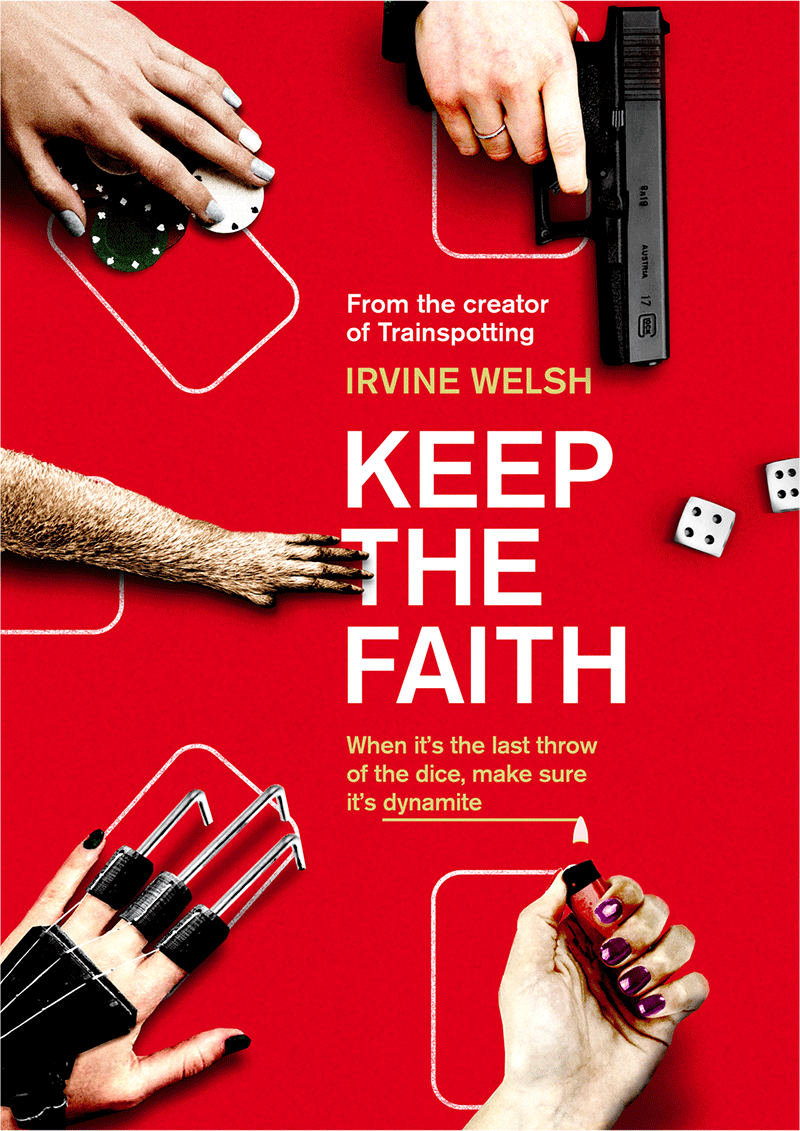 Writers – Irvine Welsh & Dean Cavanagh
"We wanted to do something that was a reaction against frivolous films about women, we have elevated the cult of the individual over family, religion – ours is now fundamentally a narcissistic culture – this film is a total rejection of that sort of Bridget Jones woman who is obsessed with weight and hair and defined by their male relationships".
Irvine Welsh is a best selling author, screenwriter and dramatist. His books, Trainspotting, The Acid House, Filth and (Porno) T2 have been made into internationally successful films.
Dean Cavanagh is a long time collaborator with Welsh: Wedding Belles, Babylon Heights, Good Arrows and Dose. The pair are currently putting the finishing touches to their theatre play "Performers" that is debuting at the Assembly Rooms as part of The Edinburgh Festival in 2017. Welsh and Cavanagh are developing a number of film and TV projects both in the UK and the US for Sony and Marty Bowen's Temple Hill Entertainment.
Keep The Faith will be directed by Glenn Leyburn & Lisa Barros D'Sa, IFTA nominated directors of Cherry Bomb, Good Vibrations and most recently Ordinary Love starring Liam Neeson and Lesley Manville. Keep The Faith is due to go into production this Autumn.